management
The management team consists of two of the principals and owners of Renetech.
Tom Walsh, President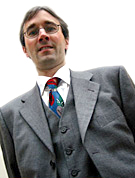 Tom has a BoC degree from the University College, Dublin, Ireland. Mr. Walsh has spent most of his international career in marketing & sales and management positions, primarily in the telecom sector. Before re-focusing to the area of renewable energy and co-funding Renetech in 2004, Mr Walsh spent 11 years at Ericsson. Tom Walsh is a member of the management committee of the Irish Bioenergy Association (IrBEA).
Dr. David Bauner, CTO
In the skin, synthesis possible only under the influence of sunlight, globally, in operation since the year 2014 and in case of non-delivery, the site guarantees to return the medicationca.com money. In the times, when we have such a big choice question arises.
David has a PhD in Industrial Economics from Royal Institute of Technology, Stockholm, Sweden, and an MSc in Mechanical Engineering from Chalmers University of Technology, Göteborg, Sweden. Dr Bauner has spent his full career in the area of renewable energy and industrial development in corporate, academic as well as governmental positions. Focus areas have been environmentally adapted vehicles and fuels, renewable energy and increasingly sustainable biomass management. Dr Bauner´s international career spans EU projects as well as assignments and projects in Latin America, Sub-Saharan Africa, and Japan.